TAMET S.A. is a repair center whose history began in 1996 to specialize in the service and repair of mobile phones, rooters and setup boxes. We have a strong Telecom expertise combining the technique linked to radio frequency, direct service to consumers or through distributors, operators, insurance brokers or e-commerce.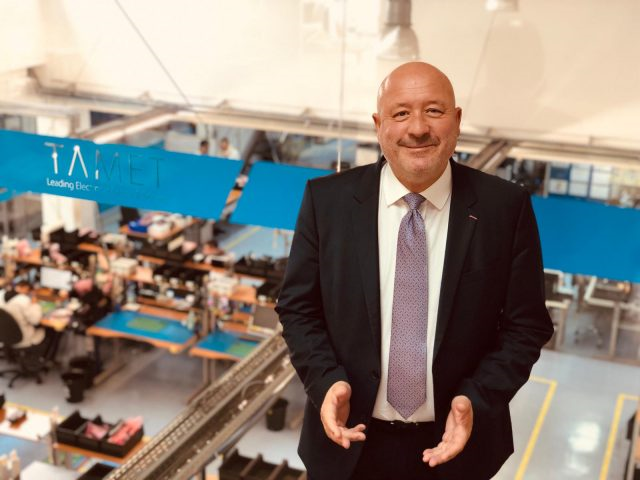 Over the last 10 years, our company has invested 3.5 million euros to monitor technological developments (from 2.5 G to 5G) and user requirements. Our 20 years of experience have made our organization evolve around 8 businesses that are:
Mastering external logistics to collect, deliver products all over Europe or intervene at the customer's in Portugal (Continental and Islands).
Rigorous internal flow logistics to circulate and trace 2000 products per day from receipt to shipment;
Software-driven diagnostics and final control driven by our RF power and network simulators.
Repair by our technicians supported by our semi-automatic welding machines and our test and calibration benches to restore a product that meets the standard in terms of frequency, power and electromagnetism.
Telecom R&D to troubleshoot complex, develop technical bulletins, organize training and manage equipment of technical laboratories.
Customer service in constant relation with Manufacturers, Operators, Distributors, Insurers / Brokers and Users. These are also welcomed in our 3 service shops in Lisbon and Porto.
Automated spare parts management, whose team supplies our 170 expert technicians by managing 80000 references from 16 partner manufacturers.
IT, a team of 7 people develops and maintains our business information system and our IT equipment.
We are prepared for technological convergence between all consumer electronics products. That's why, we have developed a strong activity of repairing TVs, tablets, laptops, connected products going today to the repair of e-scooter.
Our 5 sales representatives are at your disposal to satisfy and control you, understand the market and anticipate changes (click here to see contacts).
---